Super Mini ELM327 Bluetooth OBD II Car Scanner Diagnostic Tool Works on Android Symbian Phones Windows XP WIN7 32-bite
This high quality scan tool with a turn on/ off switch can support Car DVD player/ Cell phones based on Android, Symbian system and Windows XP and WIN7 32bite computers to test OBD2 compliant vehicles. It is exquisite and convenient to use.
This ELM327 suport TORQUE software for Android system Car dvd player, cell phone,OBDscope software for Symbian system cell phone,PPC(Windows Mobile) system cell phone,ScanMaster-ELM for PC etc.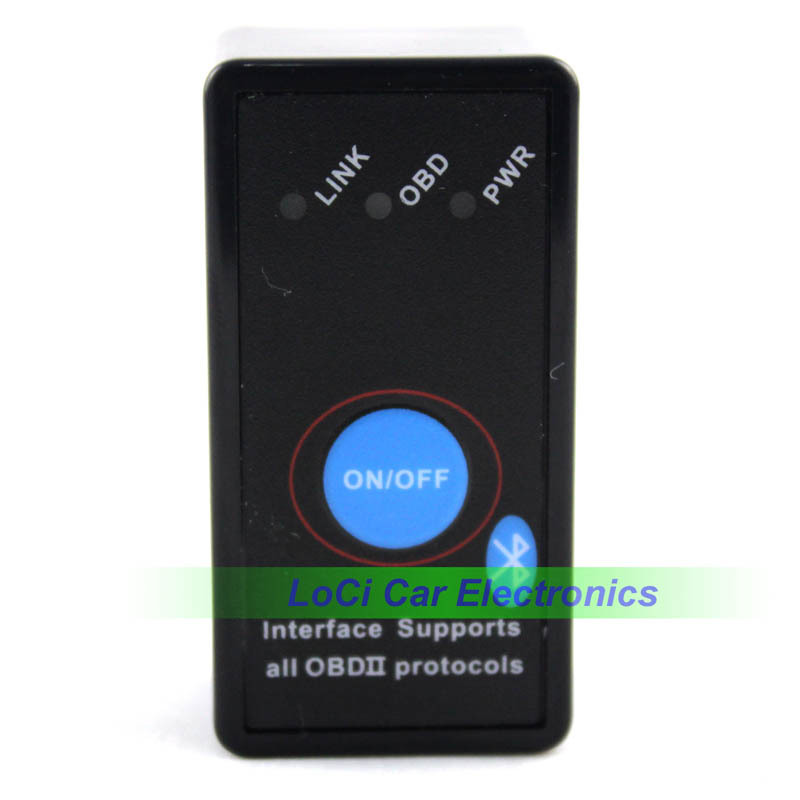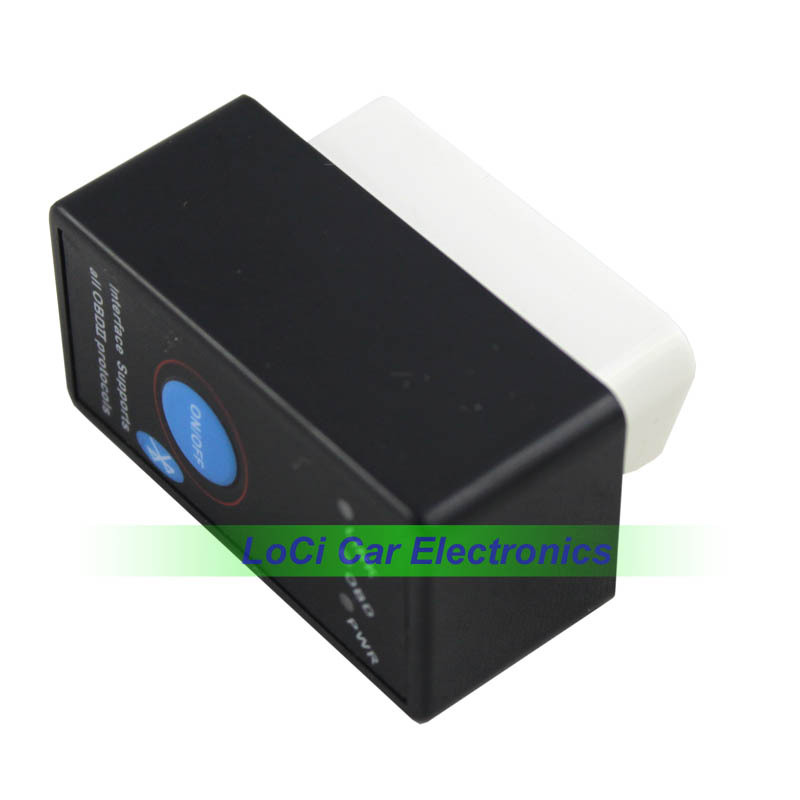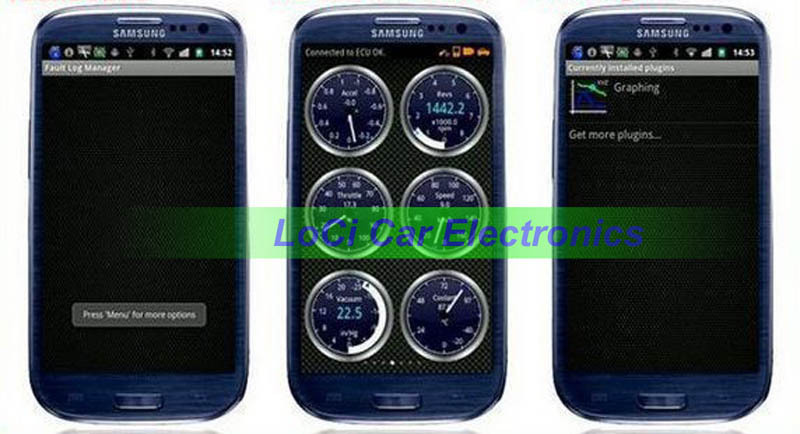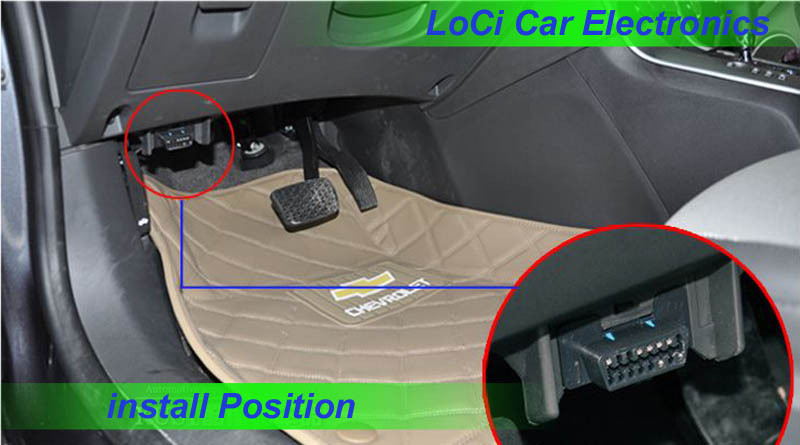 Project Bluetooth password: 1234
Product Name:super mini ELM327 Switch
Feature:
The newly developed high-quality wireless scan tool, support all OBD2 protocols.
Work with all OBD2 compliant vehicles.
Enable to read diagnostic trouble codes.
Small bluetooth interface with a 16 pin socket.
Support different kinds of devices to use this scan tool: Android system phones, Symbian system phones, Windows XP and WIN7 32bite computers.
With a switch to turn on/ off these indicator lights.
supports all OBD-II protocols
0.Automatic
1.SAE J1850 PWM(41.6Kbaud)
2.SAE J1850 VPW(10.4Kbaud)
3.ISO9141-2(5 baud init,10.4Kbaud)
4.ISO14230-4 KWP(5 baud init,10.4 Kbaud)
5.ISO14230-4 KWP(fast init,10.4 Kbaud)
6.ISO15765-4 CAN(11bit ID,500 Kbaud)
7.ISO15765-4 CAN(29bit ID,500 Kbaud)
8.ISO15765-4 CAN(11bit ID,250 Kbaud)
9.ISO15765-4 CAN(29bit ID,250 Kbaud)
A.SAE J1939 CAN(29bit ID,250*Kbaud)
B.USER1 CAN(11*bit ID,125*Kbaud)
C.USER2 CAN(11*bit ID,50*kbaud)
*default settings(user adjustable)
1.Works with all OBD-II compliant vehicles
2.Wireless (Bluetooth) 5~10 meter
3.Software included for Palm, PDA,Mobile
4.Software included for Windows PC
5.Software included for Windows Smartphone
Function:
Read diagnostic trouble codes, both generic and manufacturer-specific, and display their meaning (over 3000 generic code definitions in the database).
Display current sensor data, including:
8.Intake Manifold Pressure
10.Intake Air Temperature
12.Absolute Throttle Position
13.Oxygen sensor voltages/associated short term fuel trims
Model name: ELM327 OBD2 bluetooth
Type: code readers & scan tools
Output protocol: bluetooth
Applicable scope: 5-10m / 16.4-32.8ft
Item size: 4.8 * 2.5 * 3.5cm / 1.89 * 0.98 * 1.37in
Item weight: 23g / 0.81oz
Package size: 8.8 * 8.8 * 4cm / 3.4 * 3.4 * 1.5in
Package weight: 48g / 1.69oz
1 * ELM327 OBD2 bluetooth diagnostic interface